Book for 2 Months, get the 3rd Month for $500!
A 2 month roadtrip would be a pretty good time, but why leave it at that? Get a whole extra month on your hire for only $500... we're not even joking. Keep the good times rolling for about 15 bucks a day. Please note, this offer applies to 2WD hires only..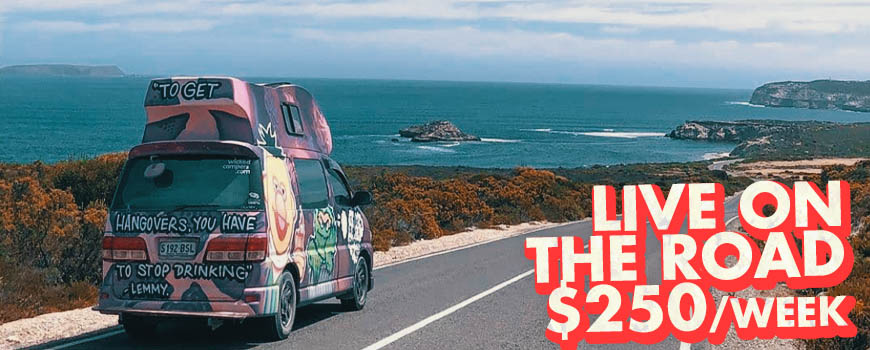 $250 a week for campervan hires between 3-12 Months
Looking to stay on the road for even longer? Maybe make it all the way around Australia. This deal might be enough to turn that dream into a reality. Give us a call to take advantage of this offer and start planning the trip of a lifetime. Please note this offer is only for our Campervans and doesn't apply to 4WD hires.